Here is what Adrian Orozco, our first graduate of the VIP had to say about his experience at YEA!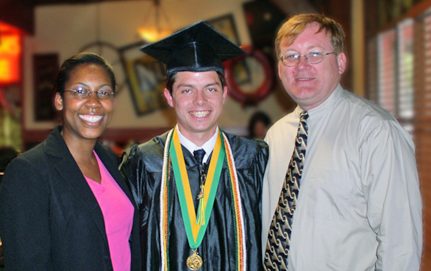 "Completing my honors thesis at YEA! was more than I ever imagined it would be. It's like YEA! bridged the gap between the classroom theory and the practical experience I thought I would get only after graduation.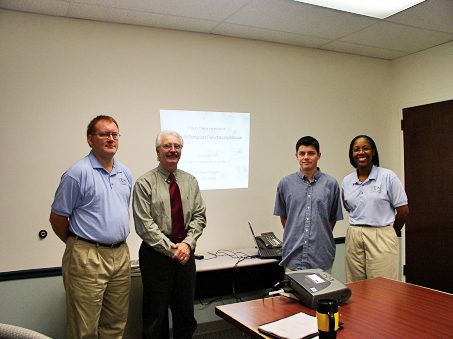 Now I have my BSc in Engineering from USF and I have a great job too. During my interview they were very interested in my internship at YEA! I told them all about it and they offered me the job. YEA!!!!
At YEA! I got to pull the computer apart and really look at how it works, then I got to put it back together again. The information I got in class at USF is really valuable but YEA! provided that practical piece I was missing. Now I have an Engineering degree and I also know how to build a computer from scratch.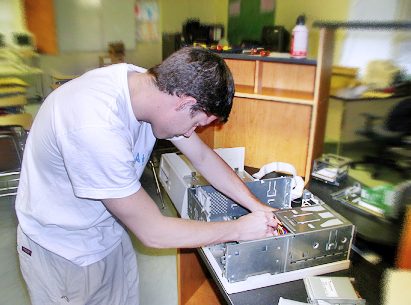 My thesis project involved a couple different pieces. First there was the actual computer refurbishing, then I am also wrote a computer refurbishing manual for YEA! so that the students can follow the process easily.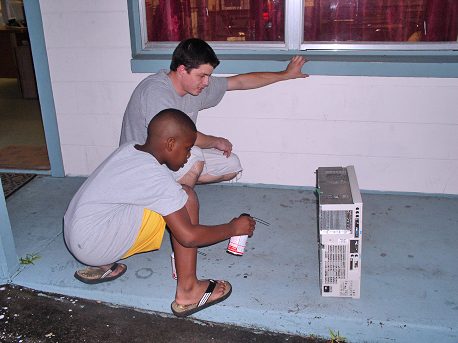 In addition, I also got to explore the Linux operating system. In fact, I did more than explore. After I learned about Linux, my YEA! Mentor, John Strand supervised me while I loaded Linux onto the computers in the lab - simultaneously! That was a really, really awesome experience."
Adrian Orozco successfully completed his honours thesis and returned to YEA! as a volunteer teacher until he started his job as Software Engineer at Harris Corp. Adrian was born in Tampa, Florida and raised in El Savador. Adrian speaks Spanish, English and German and plans to use his linguistic skills to translate the computer refurbishing manual to Spanish.