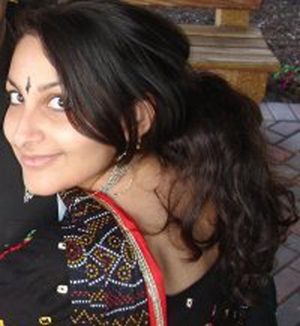 My thesis has involved creating a booklet of science experiments for young children. There is also an accompanying teacher's guide. These experiments are designed to engage the students in an interactive mode of learning. I tested the experiments at PAL (Police Atheltic League), which I was put in touch with through YEA! These two organizations were partners, allowing me to work closely with both PAL and YEA!
Kanika Presents The 'Exploraments' Curriculum
My experience with YEA! has been extremely different from my college experience. At school, I am solely a student. However, with my thesis project I took on the role of a staffer, mentor, and teacher. It is very difficult, as a student, to see the effects of your work. However, through my thesis, I was able to see that my actions have very concrete consequences. I have never been in a position to affect change in such a drastic manner. I'd thought that I was teaching the children valuable lessons, but I realized that at the same time, I was learning too.
Kanika Teaching At YEA!
The second part of my thesis involved implementing the curriculum with totally different children at YEA! I got to see how effective my writing was and what changes had to be made. The level of discipline at YEA! was also different from the one at PAL where Police Officers were always present with the children. This was a different experience and a different environment but the children were just as eager about learning and responded very well.
Kanika Rohatgi's 'Exploraments' curriculum was used this summer to introduce the first science program at YEA! The summer class was taught by Jane Leon, an Education major at USF. Kanika will be attending Medical School and her work will continue to have an impact at YEA! well into the future.