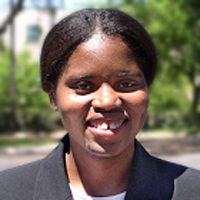 My thesis project has involved working with the area surrounding the YEA! centre. My first step in my thesis project was writing a grant, which we received $2,500 for. The money we received from this grant was then put towards a neighbourhood clean-up. This clean-up took place on February 27th and it involved many of the neighbourhood kids.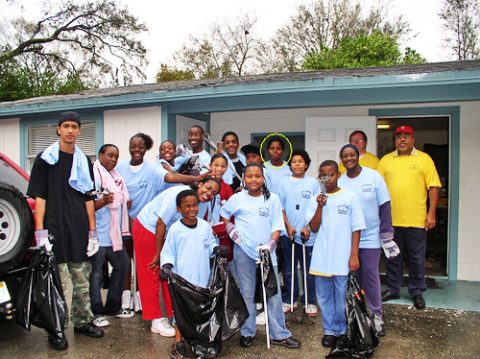 This clean-up project also allowed people within the neighbourhood to dump household items in dumpsters we provided, preventing them from dumping their trash outside. We had to make sure that household items weren't mixed with tree branches and other types of foliage.
The second part of my thesis project was to research and identify the many species of plants that surround the YEA! center. In order to do this, I used a book entitled "Identification and Control of Non-Native Invasive Plants in the Tampa Bay Area." I went outside and observed and examined the various plants that were on the YEA! property. Then using the book, I was able to match-up the plants I had inspected and was able to put a name to them and find out their background. As a result of conducting this research, we now know which plants we can remove so that we can replace them with the native species.
I have enjoyed doing my thesis with YEA! I have been able to use what I have learned in my classes, and have been able to use it in a practical way. I have learned a lot from being able to learn hands-on and actually being able to see the actual plants, rather than being lectured to, and just seeing pictures. Overall, my experience has been worthwhile and I'm glad I chose to complete my thesis project with YEA!
Nathalie Lanneau was born in Haiti, completed her degree in Biology and her Honours Thesis with YEA! and continued as a Higher Education Professional.